Check out the May 2017 Newsletter from Kathy Gordon Interiors where Kathy honors her late mother, Ann Pries, gives you the skinny on the differences between Interior Designers vs. Interior Decorators, shares the color of the month, and showcases an airy North Shore beach home makeover!
---
I love Mother's Day. Since having my children, Mother's Day has become far more special than my birthday, which is in December and becomes a blur with Christmas right around the corner. We were lucky to have my Mom from Illinois with us for many Mother's Days.
I remember one Mother's Day in particular when my Mom was with us. My husband and son, who was just a little guy at the time, along with my Mom, went out shopping for a Mother's Day gift.
When they came home, Mom told Jeffrey not to tell me what they got me for Mother's Day (it was supposed to be a surprise). Jeffrey agreed.
I was sitting on the sofa when they came in from their shopping trip. Jeffrey ran up to me at top speed and proceeded to tell me all about the flowers that they got for me! My Mom, still at the door with her mouth wide open said, "It was supposed to be a surprise!" Jeffrey's answer? "I didn't tell her what kind of flowers we got her!"
I came across this paper I wrote when I was five-years-old written in school about my Mom:

Now you can see that even when I was little, I was admiring rooms and fashion. Mom got Better Homes and Gardens every month. I would study the magazine cover to cover. I even began to study the floor plans and remodel rooms. That got me thinking – why couldn't I do that with with my room or my sisters' rooms? I quickly figured out how to make paper templates of all of the furniture and the rooms. Almost every Saturday, I would have my brother come in and rearrange the room. My younger sister, after several weeks of this routine, just accepted this was going to happen.
I guess you can say the rest is history!
---
My Mom, Ann Pries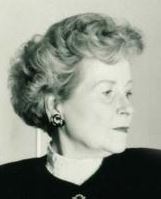 ---
Design Center Terminology 101
What's the deal with hiring an Interior Designer vs. an Interior Decorator? Let's dig in!
To call yourself an Interior Designer, you must have the education to back your title up. Much like an Architect, an Interior Designer must keep up with current building codes and participate in ongoing continuous education through an accredited affiliation such as ASID (American Society of Interior Designers https://www.asid.org/) Interior Designers are not only able to make your space beautiful, but also functional; would your space work better with that wall removed? A kitchen redone? Have questions about whether an outlet can go there or if that modern bath tub will work in your 1800's brownstone? An Interior Designer can help you with structural decisions and find the right textiles, finishes and accessories to make your space shine.
Interior Decorators do not have to be affiliated with a professional organization and are not required to be formally educated or pursue continuing education.
Understand who you're hiring and what their qualifications are. Do your research like you would when hiring a contractor, electrician, or plumber for your home; accreditation matters.
I graduated Illinois State University with a BS in Interior Design. I am an ASID Allied Interior Designer with over 25 years of experience in working with clients on projects from start to finish. If you're building new, or just need a refresh on décor, I offer services that cover all the bases. Let's get started on YOUR project today!
Color of the Month
Cut the Mustard
I stay up to date on color trends so that I can bring fresh perspectives to your home, whether haute hues, or classic color. Sherwin-Williams has selected May 2017 Color of the Month: Cut the Mustard, the perfect cure to the all white kitchen, best used as a bold accent color to warm up large living spaces!
---
Project of the Month
Bright and Airy North Shore Beach Home
I worked on this great beach home for clients and LOVE how bright and filled with light their beach home. I carried teal in all hues throughout the home to create a cohesive design that flows from room-to-room and used bright, high performing fabrics on the client's upholstery so that they are resistant to sand, surf, and sun, but still soft enough to curl up and get some beach reading done.